TriPol-Systematic approach: focused on practical implementation
In many organisations, the people concerned know in their minds what needs to be done in order to be successful – but often in differing ways and with differing priorities. Therefore it is very important to establish a common understanding to ensure a common implementation. To achieve this a systematic approach is needed. The systematic approach gives an overview of the multidimensional success factors of an organisation and ensures manageability at a practical level.
Knowledge and comprehension are important. However, they are of little use on their own – the focus must be on the action.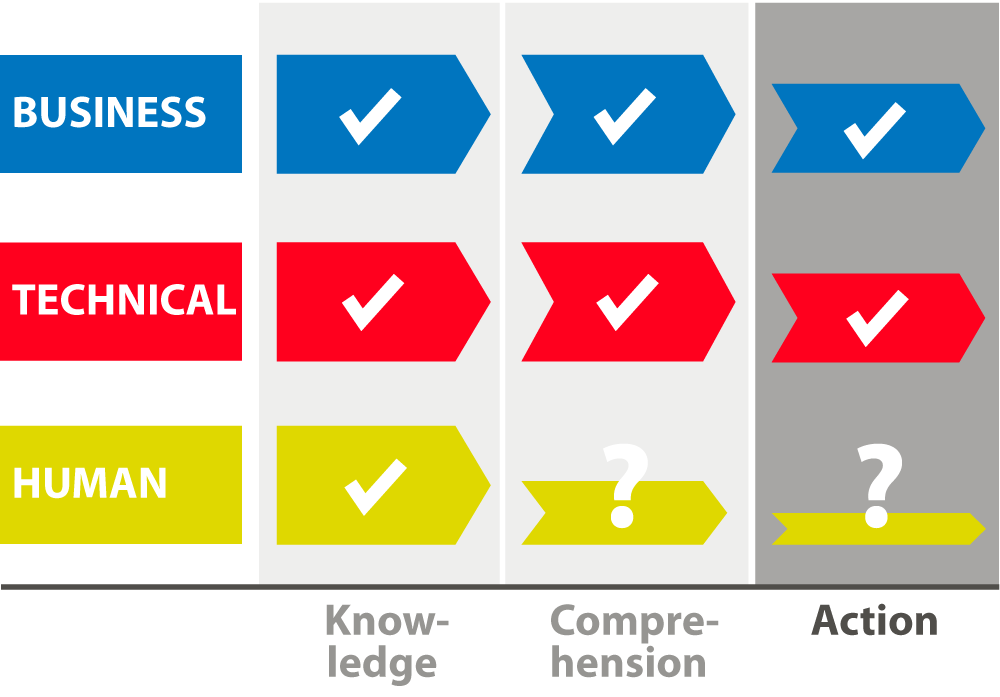 In 1992, in IBM Switzerland, we conducted detailed analysis in organisations and projects in various industries and company sizes. We worked out the factors that differentiate successful from unsuccessful projects and teams.
Based on these analyses we were able to come to crucial findings:
We were able to specify the critical success factors of teamwork in relation to business, technical and human factors
We were able to develop a systematic approach that enabled the implementation of the necessary improvements in a very efficient and pragmatic way for an organisation or a project. This systematic approach combined the critical success factors with the different layers

Business factors, technical factors, human factors
Knowledge, comprehension, acting
My own view, view of the team, view of the organisation
Common objectives, communication, working together
We have refined our method conclusively in recent years and successfully implemented it in hundreds of organisations with thousands of employees. We are not aware of any comparable 3-dimensional measurement and implementation methodology on the market.