TriPol Services
We aim to identify the key factors that will result in the practical development of the team, taking into account all existing views and problems. Our approach ensures that we reach the business, technical and human objectives.
Our customers can choose:
A quick analysis of the status and their own implementation of the necessary actions
An assessment with the barometer and systematic support for the implementation of the necessary actions to address demanding situations or situations that are loaded with conflict: for reorganisations, change processes or projects.
Our work focuses on the business objectives, the technical objectives and also the effectiveness of the teamwork. Generally this means that the investment is recovered by:
Improvement in reaching business objectives (e.g. revenue, customer satisfaction)
Improvement in reaching technical objectives (e.g. quality, simplification of interfaces)
Strengthening of teamwork (less conflict, fewer misunderstandings)
Reactive or proactive
Our customers use our services in two different situations:
reactive: to solve specific problems
proactive: looking ahead, to positively impact the current situation or in light of a bigger change or challenge.
In the first instance, the customers come to see us when various attempts to solve the problem have failed, or when new, related problems are occurring, or if problems have existed for a long time.
Factors for success:
Business/Technical/Human
A team managed primarily by business competencies.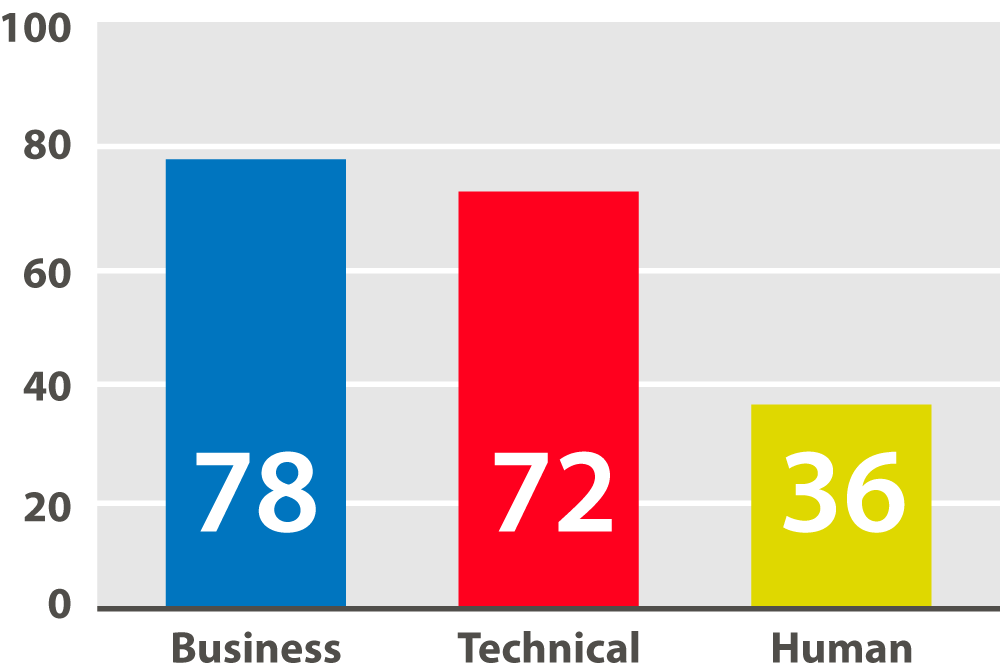 Ex1: Failing to reach goals
A team in an organisational unit hasn't reached its goals in months. There are lots of allegations, but no progress. The barometer shows the team; how bad (42%) it's handling of conflicts was, that these conflicts became evident rather late (45%) and often remained unresolved (37%). Because the extent of the problem and its consequences were greatly underestimated, nobody undertook any counter measures.
«I only focussed on the technical side of things, and didn't see how many conflicts were blocking us in our teamwork.»
Project leader from an insurance company after successful conclusion of the project.
In the second instance, the proactive situation, customers come to see us when they want to improve their teamwork and effectiveness, or when bigger changes are planned.
Examples:
Insufficient reactions by an organisation or its employees to changes in the market
Reorganisations where the affected employees are involved in the planning
Mergers
Large projects
To tackle such situations in a proactive manner means to create transparency and safety. In such situations TriPol offers a systematic support with the TriPol-Method.
Facotors for success:
Business/Technical/Human
Below average business factor, a team that was too anxious about harmony.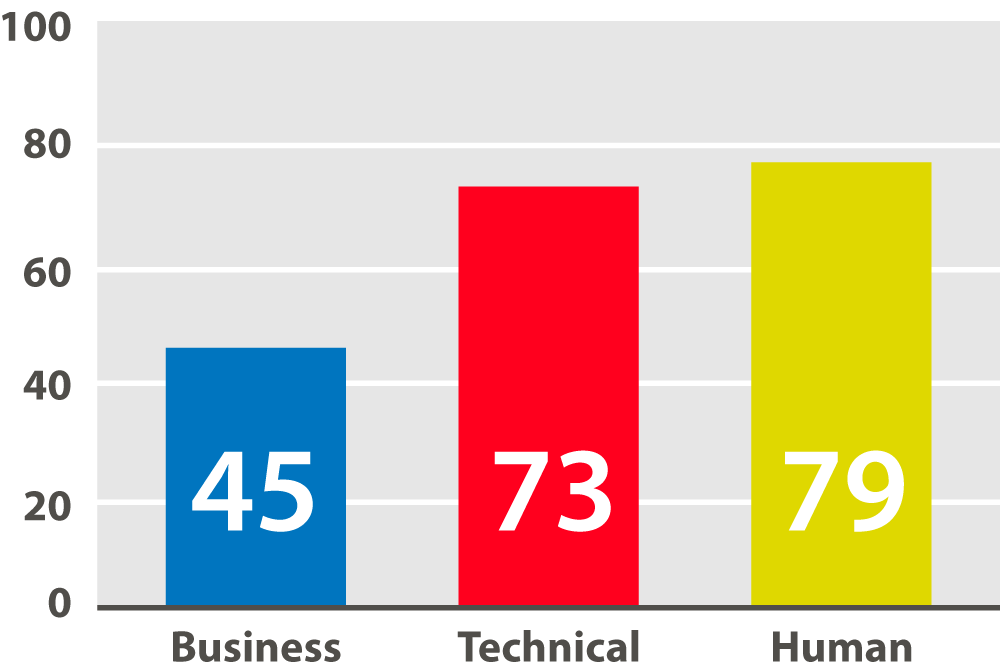 Ex 2: Focus on a changing market
An intermediate company wanted to increase their focus on market changes. Therefore, the company wanted to get their employees fully involved with the whole process of change, to increase their motivation to perform, and to improve their teamwork. The barometer assessment showed that business objectives were poorly supported (55%), and that the team was avoiding managing of the existing problems. These and other factors were able to be discussed and handled, based on the clear results.
«I am really happy about the way that employees now take responsibility for revenue and problem detection.»
Owner of a small business